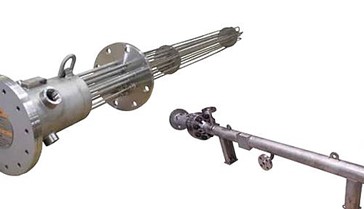 Thermal Electric Elements (AU) acquired by Vulcanic (FR)
2 February 2022
Divest Merge Acquire advised the owners of Thermal Electric Elements in their successful sale to Vulcanic. Thermal Electric Elements owners were ready to sell after many years in the business. For Michael it was the sale of a company established by his father back in 1972 and in which he had 'grown up'. Through a short and effective marketing process, Vulcanic group, an acquisitive global player in heating elements, emerged as the winner. The acquisition was squarely within their target market and loomed large on their global radar.
Company:
Thermal Electric Elements
Country:
France - Australia
Activity:
Manufacture of heating elements
About Thermal Electric Elements
TEE began in 1972 and has grown to become a leader in the design and manufacture of electric elements and heating units for commercial and industrial use. TEE specialises in custom made heating solutions to suit any application. TEE are specialists in 'one off' custom designed units, and can also offer large production runs.
About Vulcanic
The Vulcanic group has been designing and manufacturing electrical heating and cooling solutions since 1973. Vulcanic offers a wide range of solutions for electrical industrial heating and cooling (of liquids, gas and solids) including temperature measurement, control and power supply.
All transactions