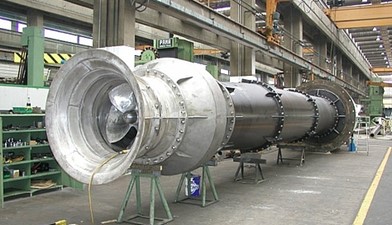 Trillium Flow Technologies acquired the international leading pump manufacturer Termomeccanica Pompe
2 March 2022
Fineurop Soditic acted as financial advisor to Trillium Flow Technologies in the acquisition of Termomeccanica Pompe from the NB Renaissance-backed Termomeccanica S.p.A.
Company:
Termomeccanica Pompe
Activity:
Pump manufacturer
Termomeccanica Pompe is a world-leading pump manufacturer providing innovative engineered pumps and global service solutions for Power, Desalination, Water Transmission, and Oil & Gas markets. In addition, Termomeccanica Pompe has robust after-sales service capabilities that offer end-users reliable, efficient, responsive, and all-encompassing rotating equipment assistance.
Sponsored by First Reserve, Trillium Flow Technologies is a UK-based designer, manufacturer, and aftermarket services provider of engineered valves and pumps. Its brand portfolio serves customers in water and wastewater, power generation, oil and gas, and mining.
The deal will bring the Termomeccanica Pompe, Gabbioneta Pumps, and Begemann brands together under the Trillium umbrella in Italy, providing customers with an extensive range of complementary pump products, related engineering support, and aftermarket services. The joint entity will be best positioned to support its local and international customers in a more comprehensive and effective way.
The transaction is expected to close in the next three to four months.
All transactions