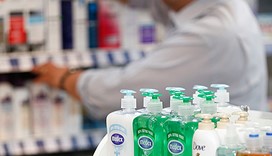 Uniphar renegotiates debt facilities
18 January 2022
Goodbody acted as adviser to Uniphar on renegotiation of its debt facilities.
Transaction:
Capital raising
Activity:
Healthcare supply and services
Uniphar Group plc is the largest integrated healthcare supply and services provider in Ireland. Uniphar has two divisions: Manufacturer Services and Retail Services. The Manufacturer Services has built a total outsourced solution for healthcare manufacturers across Ireland and the UK. The Retail Services business supports community pharmacists to run a profitable business and give the best possible service to their patients and customers. Innovative and technology driven, Uniphar operates in Ireland and the UK and has an annual turnover in excess of €1 billion.
All transactions