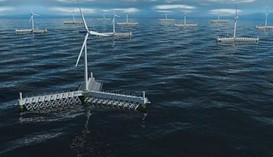 Wavestar obtains €20 million public funding from H2020 EU program
28 January 2022
Wavestar has formed an industrial consortium with the purpose to produce the first full-scale 1 MW Wavestar WEC to be tested commercially. The consortium behind the EU application consists among others of STX, IFP EN, DNV and Aalborg, Gent and Cantabria Universities.
Transaction:
Capital raising
Activity:
Wave energy machines
Wavestar is a danish company developing a wave energy device that converts the rising and falling movement of the floats to produce electrcity. The company is financially backed by the Clausen Family from Danfoss.
All transactions