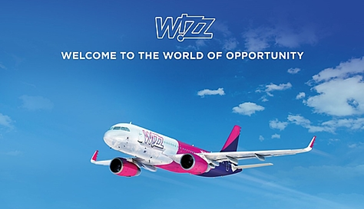 Wizz Air closes secondary placing in order to accommodate further growth
15 February 2022
Goodbody acted as placing agent on secondary placing.
Transaction:
Capital raising
Sector:
Leisure & Hospitality
Activity:
Low-cost airline
Wizz Air is the largest low-cost carrier in Central and Eastern Europe. It operates from 28 bases in 12 CEE countries, with flights to 144 destinations on over 440 routes in 43 countries. Wizz Air carried 23.8 million passengers on more than 143,000 flights in the financial year ended 31 March 2017. The company is expected to carry 30 million pax this year. The fleet will reach 87 aircraft by year end, with 66 A320s, with a 180 seat configuration, and 21 A321s with 230 seats. A further 35 A321s are due for delivery by March 2020, with 20 of these A321neos.
All transactions