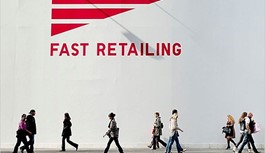 WMAA member advises Japanese Fast Retailing on 5-year development plan for two French brands
25 January 2022
Inspirit Partners has advised Japanese Fast Retailing on a 5-year development plan for two French brands.
Transaction:
Valuation & Fairness opinion
Sector:
Consumer & Retail
Fast Retailing Co., Ltd. designs, manufactures, and retails its own line of clothing. The company offers casual clothing such as men's, women's, children's, and babies' clothing, as well as other goods in domestic market and overseas markets. Fast Retailing also provides leasing of real estate.
All transactions