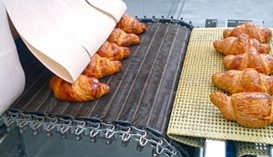 Xenon Private Equity acquired a majority stake in Tecnopool from private shareholders.
21 February 2022
Fineurop Soditic acted as exclusive financial adviser to Xenon Private Equity in the acquisition of a majority stake in Tecnopool from the Lago family that will retain a minority interest in the company.
Activity:
Food processing machinery
Established in Padua in 1980, Tecnopool is a leading company active in the designing, manufacturing and installing of highly customized machinery lines for food industry products treatment and processing. The Group has installed more than 4,000 equipments since its foundation (mainly abroad) and it is active in seven business lines: deep-freezing, cooling, pasteurizing, proofing, product handling, baking and frying of a wide range of food products (e.g. bread, pasta, meat and pastry).
All transactions