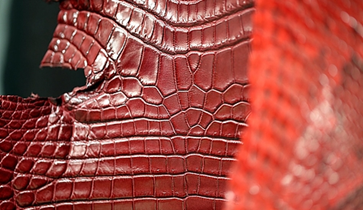 Xenon Private Equity creates a platform in the production of accessories for fashion and luxury
25 February 2022
Fineurop Soditic acted as financial advisor to Xenon Private Equity in the acquisition of the Tuscan Group consisting of A&A Pelli Pregiate S.r.l., its subsidiaries Zuma, Casadacqua and Just Gators Inc., and Quake Ricami S.r.l., based in Veneto.
Company:
A&A Pelli Pregiate, Quake Ricami
Activity:
Production of accessories for fashion
A&A Group is focused on the trading and tanning/finishing of alligator, python, water snake, ayers skins leveraging on two of the main independent Italian tanneries (Zuma and Casadacqua) and a breeding of alligators in Louisiana (Just Gators).Quake Ricami is a leading player in automatic embroidery for leather goods, apparel and footwear, serving a wide range of sectors, from high fashion to ready to wear, sport and furniture.Following the deal, Xenon has acquired a majority stake in Koverlux from B4 Investimenti SGR and the founders.Based near Bergamo, Koverlux finishes objects made of a broad variety of materials (e.g. metal, plastics, leather) using different technologies, including engraving, laser marking and cutting, enamelling, milling, and digital printing.The new Group, formed by the target companies, will be the starting point to build up a platform, active in the design, production and marketing of sophisticated components dedicated to fashion and luxury brands.
All transactions