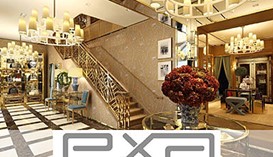 Alcedo SGR acquires a majority stake in EXA Group
1 February 2022
Fineurop Soditic acted as sole financial adviser to Alcedo SGR in the acquisition, through the Alcedo IV fund, of a majority stake (55%) in EXA Group.
Sector:
Business services
Activity:
General contractor
Founded in 2005, EXA Group is a leading general contractor providing architecture, engineering and project management solutions mainly dedicated to the creation of retail shops in the Fashion & Luxury business. EXA Group is one of the main players in Europe and America, having built well-established relationships with the main famous luxury brands such as Gucci, Dolce & Gabbana and Tiffany. Headquartered in Arezzo (Tuscany), EXA Group operates on international scale managing a wholly owned New York-based company and branches in Moscow and Central America, and generated consolidated revenues of €55 million in 2015.
Alcedo will support EXA Group in its expansion strategy through the creation of new subsidiaries, international add-on acquisitions and the entry in adjacent business segments, exporting its operating model in other markets. Furthermore, EXA Group plans to strengthen its management team in order to support such growth strategy. The founding managers will retain the remaining 45% stake in the company.
All transactions