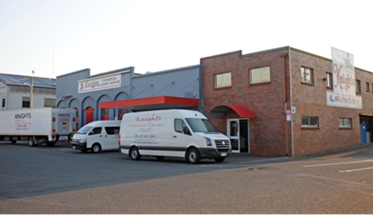 Knights Commercial Laundry acquired by a Private Consortium
25 January 2022
Divest Merge Acquire advised the owners of Knights Commercial Laundry in their successful sale to a Private Consortium.
Company:
Knights Commercial Laundry
Sector:
Business services
Activity:
Commercial laundry
Knights was a 120 year old laundry based in Toowoomba, Queensland. Its owners of more than 20 years were looking to retire. This, plus the business outgrowing its original site following many equipment upgrades, prompted going to the market. The business had also undergone a period of rapid growth fuelled by the CSG development in the nearby Surat Basin. Buyer demand was widespread, including private equity groups, industry players and other local and overseas investors. The success bidders were among the 58 such interested parties. Rigorous DD followed and a late transaction structural change from share to asset transaction helped keep the sale on track.
About Knights Commercial Laundry
Knights is a family owned award winning business, that has been operating in Toowoomba since its inception in 1897. Knights currently processes 80 tons of Laundry a week, and are continually investing in the latest laundry equipment to improve productivity.
All transactions