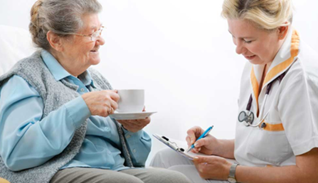 Royal College of Healthcare acquired by Careers Training Group
25 January 2022
Divest Merge Acquire advised the owners of Royal College of Healthcare in their successful sale to Careers Training Group. Royal College of Healthcare had grown strongly under the stewardship of its dynamic owners, who now sought to hand it over to a larger player. Anacacia Capital backed Careers Training Group responded on day one of marketing and met with owners and key staff on day two. Despite there being almost 40 respondents in a short time in market, terms were agreed with CTG, with due diligence proceeding smoothly under exclusivity. The outcome has been positive for the acquirer, with all parties happy with the outcome.
Company:
Royal College of Healthcare
Sector:
Public & Education
Activity:
Registered Training Organization
About Royal College of Healthcare
Royal College of Healthcare was established in Queensland in 1997 as a Registered Training Organisation. It is a specialist trainer in the aged care sector and is sought after by leading aged care providers in Brisbane, Gold Coast and across Queensland to provide quality training, education, and consultancy advice.
About Careers Training Group
Careers Training Group was formed in 2013 through the partnership of two high quality Registered Training Organisations in the vocational education sector. Firstly, Managed Corporate Outcomes Pty Ltd which was established in Queensland in 2003 & today specialises in training for the business services, financial services, construction, mining & manufacturing sectors; & secondly, Selmar Institute of Education which was established in 2004 &  today is a leading provider of certificate & diploma training primarily to the Early Childhood Education & Aged Care sectors.
www.careerstraininggroup.com.au
All transactions